American democracy is fundamentally broken, and hijacked by special interests to achieve their own goals. To fight back, we believe the working class must organize below to elect socialists to public office, and push politicians to enact policies to serve the people.
2023 Elections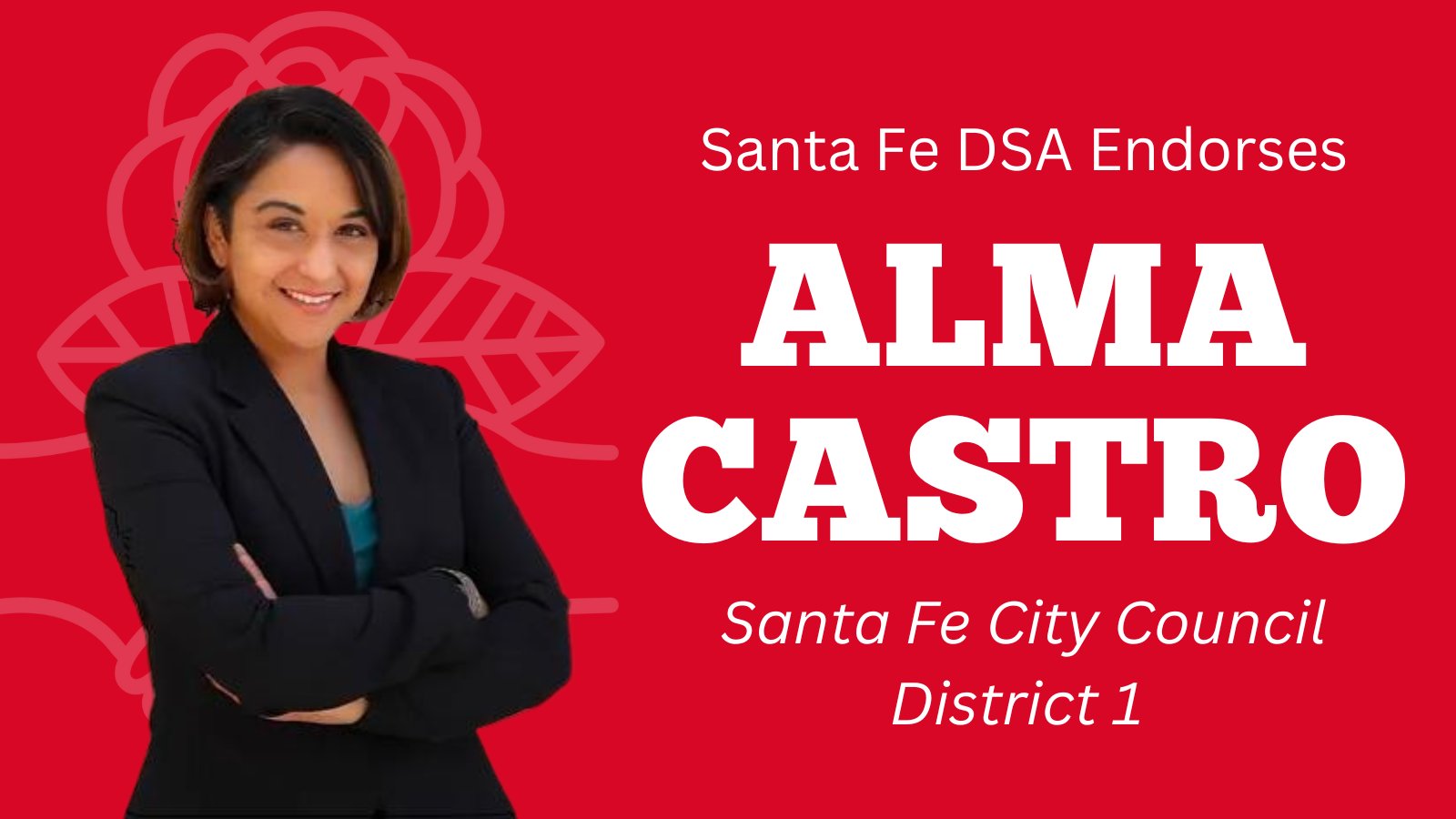 This year, on November 7th, four out of the eight seats on the Santa Fe City council will be up for reelection. Santa Fe DSA has endorsed Alma Castro in District 1.
Alma is a democratic socialists who has organized for worker's rights and immigrant justice. She is campaigning to deliver affordable housing and environmental sustainability in the city of Santa Fe.
If you're interested in getting involved with Alma's campaign, sign up at this link!
Housing For All
Housing is a crisis in Santa Fe. Rents and home prices are skyrocketing, while the working class continuously is facing the brunt of displacement and gentrification. Santa Fe DSA has endorsed Ordinance 2023-23, a High-End Excise Tax for Affordable Housing. This measure will be on the ballot in November, and will enact a 3% excise tax on home sales of over $1 million, which would be used to fund the Affordable Housing Trust Fund.
We believe that ultimately, this is only the start. We need the city council to enact protections against unjust evictions, end exclusionary zoning policies, and build real social housing owned by the people. Housing must be a human right!
Our endorsement process
If you are a candidate for public office interested in our endorsement, fill out our official candidate questionnaire, and email your completed copy to [email protected]. All endorsements must be discussed and approved by membership at a general meeting.